Bear Lake, Utah - Idaho Brand Strategy and Visual Identity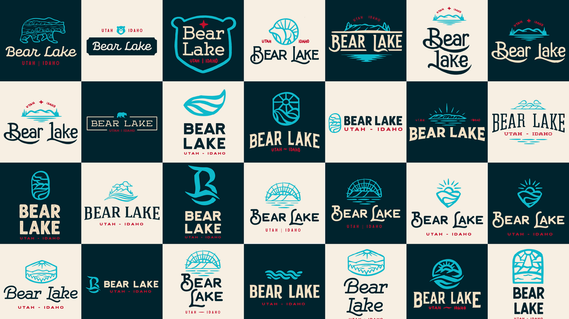 Overview:
Bear Lake is a picturesque destination in Utah/Idaho. They are nicknamed the "Caribbean of the Rockies" due to their waters being crystal clear. However, their brand and visual identity didn't reflect an authentic feel and personality.
My task was to create a brand strategy, brand messaging and solidify a visual identity that not only authentically reflects the destination, but also inspires people to visit.
Phase 1: Strategy
I gathered research through a strategy workshop and independent sources to define the core of the brand, messaging, and foundation for the visual identity. I simplify brand strategy into three major columns. The first being the main trust builder, brand core, where we define what are goals are and what the destination is actually striving to be. The second would be simplifying that core into a personality and effective messaging. The third is to distill the previous parts of the brand into a comprehensive visual look and feel.
Phase 2: Visual Identity Concepting
I created over thirty marks that I felt were appropriate for the look and feel that was established in the strategy. I also pulled a color palette from the natural tones of the area that had sufficient contrast and harmony.